The UK has committed to cutting carbon emissions by 35% by 2020 and 80% by 2050. Traffic Watch helps local authorities achieve this by recording the volumes of traffic entering and exiting their borough using our high-performance ANPR cameras.
The principal air-quality pollutant emissions from petrol, diesel, and alternative-fuel engines are carbon monoxide, oxides of nitrogen, un-burnt hydrocarbons and particulate matter. These emissions are regulated by the Euro Emissions Standards. Whilst modern cars now only produce a small amount of these pollutants, the problem lies with the volume of traffic and its overall negative impact on air quality.
In order to ensure positive environmental change, it is critical to any future road network planning or improvement schemes, that traffic data is collected now. This will provide collective evidence of any changes in traffic management or transport policies.
Using our automatic number plate recognition system (ANPR), we are able to work with local authorities, helping them to collect traffic data in their area. By identifying vehicle make and model, we can advise our clients on the current levels of emissions being emitted by each vehicle.
Our ANPR technology provides the following data:
Make
Model
Engine capacity
Gearbox
Weight
Noise
Emission banding
Tax band
Wheelbase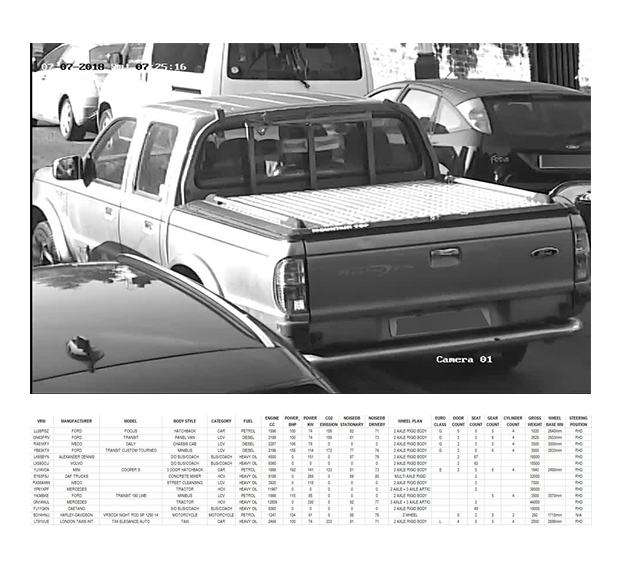 Emissions
The UK has committed to cutting carbon emissions in the UK by 35% by 2020 and 80% by 2050. Traffic Watch can help local authorities to achieve this by regularly monitoring vehicles entering and exiting their boroughs. This can be carried out using ANPR surveys on an annual or biannual basis. Regular monitoring will provide critical information, helping councils to meet their 2020 emissions targets.
Get in touch and find out how we can help you setup your carbon emission reports.
Find out more
Consultancy
Traffic Watch has worked in the public sector for over 20 years and understands the current strain on internal services in Transport, Highway and Traffic departments. We offer a consultancy service alongside our data collection service.
Find out more